Welcome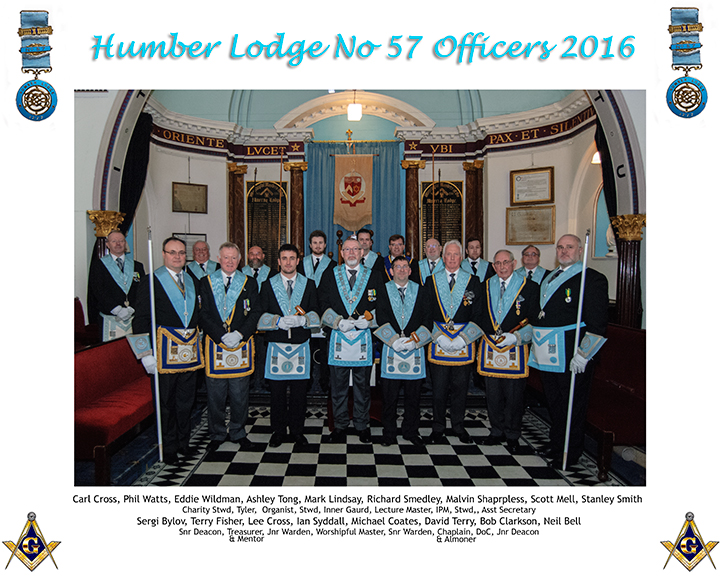 The Humber Lodge meets on the second Tuesday every month of the year.
The meetings commence at 6.30pm, except our installation evening in the December when the start time is about 4.30pm **(to avoid disappointment contact the secretary to confirm actual start time). The Festive Board at the Installation is a strictly ticket only affair - contact the secretary to reserve a meal.
Our May meeting is Founders Night. A Second Degree ceremony is usually conducted followed by the Founders Toast at the Festive Board. See 'Founders Night' under 'About Us'
We meet at:
The Masonic Hall, Prince Street, Dagger Lane, Kingston Upon Hull, HU1 2LU

Link to map to see where we are: Humber Lodge

Note: The Masonic Hall is on the corner of Prince Street and Dagger Lane.
Email our secretary if you wish to visit our Lodge and order a meal: secretary@humber57.org.uk
or to send a quick message, use our mailform here.
If you require a meal after the meeting, can visitors please make contact with both the Secretary, and the Steward, who will ensure a meal is provided. With the exception of the Installation meeting, meals are £11.50 but may vary. If there are any special dietary requirements, can you please advise the Steward when booking your meal. He can be emailed on steward@humber57.org.uk

We have our Festive Board after the meeting, so remember to book yourself a meal.
We have a bar open before and after the meeting - so if you intend to sample our selection of alcoholic beverages, remember to book a taxi.

If you have any constructive comments for this website or if you see any missing or broken links, then please will you email the web master at: